One Survivor Sums Up Paradise Cove in a Few Short Words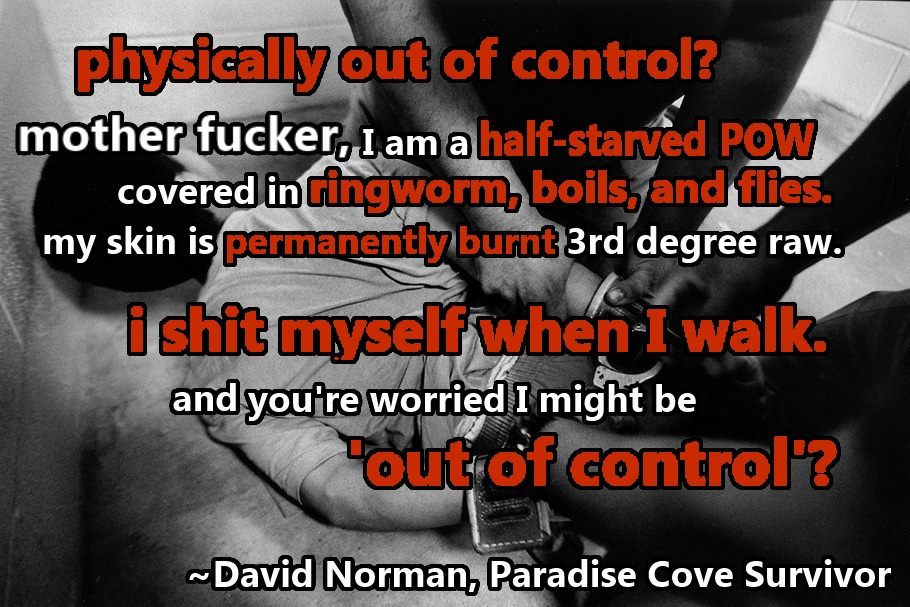 About Bill Boyles
Bill Boyles is from Orlando, FL. At 14, he was forcibly escorted to WWASP's Brightway Adolescent Hospital in St. George, UT, where he stayed briefly before being sent to another WWASP facility, Paradise Cove in Western Samoa. After spending 22 months in Paradise Cove, he was transferred to yet another WWASP program, Casa By The Sea in Ensenada, Mexico. He spent 8 more months in Casa By The Sea before graduating days before his 17th birthday. He firmly believes all WWASP programs are abusive and that they all need to be shut down.
View all posts by Bill Boyles

→
Follow WWASP Survivors
Subscribe to our monthly newsletter and follow our social networks to keep updated on WWASPSurvivors.com
Please Donate to WWASPSurvivors
This fund is to provide support, assistance and essential care packages for struggling survivors. Please donate today!
Shop Amazon and Support WWASPSurvivors.com!
Advocates
Groups
WWASP Survivors Network
Useful Services