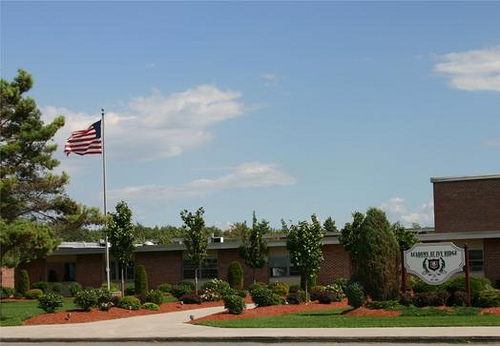 Academy at Ivy Ridge
The Academy at Ivy Ridge was a co-ed facility opened in 2001 by Jason Finlinson, previously the Director of Casa By The Sea. The school was located on property purchased and owned by the company Robert Browning Litchfield, LTD, in the city of Ogdenville, New York. In 2006 the school announced it was withdrawing from WWASP (an implicit admission by the school that it was, in fact, a WWASP school) because of the negative publicity WWASP was receiving. The marketing arm of WWASP, Teen Help, however, continued to provide services for the school at least as long as March 2007, casting doubt on Ivy Ridge's disassociation with WWASP.  At the height of enrollment nearly 500 children were enrolled at AIR. The facility closed in March 2009 following a dramatic decline in enrollment. At the time of closing only 60 students remained. They were all sent home or to other programs.
On August 17, 2005 AIR was ordered by the State of New York to pay civil penalties of $250,000 to the Attorney Genral's office for issuing unauthorized high school diplomas. The program was furthered order to make partial refunds to parents, stop issuing diplomas, and stop marketing itself as an accredited school. AIR applied for permission to issue diplomas from the New York State Department of Education and was turned denied permission on December 1, 2006. The Department, in its rejection letter to AIR, stated that it had determined AIR was primarily as behavior-modification facility and not a boarding school. A lawsuit against AIR for issuing fake diplomas was also filed and a judge upheld its validity in April 2009. These incidents were what led AIR's enrollment to drop from approximately 500 students to less than 100, and ultimately led to its closing.
Staff

Jason Finlinson
Jason Finlinson first became involved with WWASP when he served as Director of Casa By The Sea.  In 2001, he left that job in order to move to New York and open the Academy at Ivy Ridge. Ivy Ridge closed in 2009. During his tenures at both Casa and Ivy Ridge, Jason was known for his harsh, strict, disciplinarian style.
Survivor Testimony
Gallery