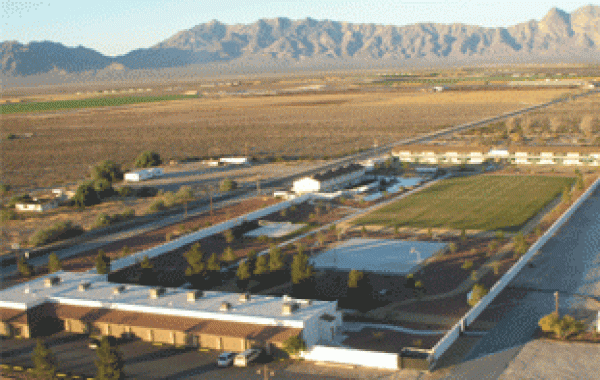 Horizon Academy
Just before Casa By The Sea closed in 2004, Administrator Jade Robinson headed back Stateside, taking a group of kids from Casa with him, to open Bell Academy in Terra Bella, California. When California officials refused to allow the school to operate without proper licensing, Robinson then moved the school over the border and reopened under than name Horizon Academy in Amargosa Valley, Nevada. Durring their short years in Nevada they were closely intertwined in the politics of the region and were reported to have taken as many as 20 court ordered kids, and state funding to house them. In 2011, Horizon Academy was investigated by CPS, and closed with pending investigations. In March, 2011, Jade Robinson fled the Nevada compound with over 80 students leaving the court ordered kids behind with WWASP's (only) psychologist, Dr. Marcel Chappuis. Horizon Academy re-opened in LaVerkin, Utah, on the same property as the Cross Creek Programs.
Horizon Academy's business license in Nevada has been revoked and do not appear to have any licensing in Utah.
In typical WWASP fashion, a new identity for the combination of Cross Creek and Horizon has been developed, they are now calling their program Youth Foundation Inc. (youthfoundationinc.org) or Youth Foundation Success Academy.
Also opened on the same campus by Chaffin Pullan of the former Spring Creek Lodge, was a similar program named Riverview Camp. All three programs appear to share physical plant. What separates a student in the Cross Creek, Riverview and Horizon Academy programs is unclear, as is the level of interaction between students at the programs.
Currently the property in NV is being used by Dr. Marcel Chappuis to run a program called NorthWest Academy. Typically students are court ordered by the state/ county and serve time there instead of local juvenile detention centers. If the contract that was previously reached with Horizon Academy stands for the new NorthWest Academy, each child earns this facility about $120,000 a year.
NorthWest Academy to Take Juvenile Offenders
News:
Bell Academy Shuts Down: Licensing Issues
Bell Academy License Suspended
Horizon Academy Opens in Amargosa Valley, Nevada
Student flees Horizon Academy with no food, water or identification
Horizon Academy to accept local juvenile offenders
State protests Horizon Academy's water rights, attempts to shut down
Horizon Academy Stats: Homeschooling, Grades 7-12, 1 – 25 Student Teacher Ratio
Horizon Academy LLC, License goes into default
Horizon Academy, A Nonprofit Corporation – License Revoked
Staff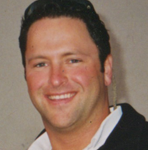 Jade Robinson started his career in behavior modification as a staff member of WWASP's Spring Creek Lodge in Montana. He also worked for a time at the notorious Tranquility Bay in Jamaica until he left to help start Casa By the Sea in Ensenada, Mexico. As Administrator of both the girls and boys side of  Casa By the Sea, Robinson was in charge during the time period of several reported cases of  abuse and maltreatment of the students of CBS including violent restraints, rape and other forms of sexual abuse. He ran a system that regularly refused proper medical care and denyed students access to school by forcing them to endure 8 hour stretches of detention for days, weeks, and even months in a row.  Jade Robinson was part of a staff team directly responsible for transferring kids from CBS to High Impact, a brutal boot camp co-owned by Dace Goulding. Around 2003 he attempted to open a program called Bell Academy in California which was swiftly shut down due to licensing issues. Casa by the Sea was also shut down in 2004 citing issues with CBS operating an illegitimate pharmacy. Robinson is the current owner and director of Horizon Academy, which was originally opened in the Amargosa Valley Nevada however is now re-opened on the Cross Creek Manor/ Cross Creek Center property, in La Verkin Utah (Owned by WWASP head, Robert Lichfield) and currently renamed Youth Foundation Inc./ Youth Foundation Success Academy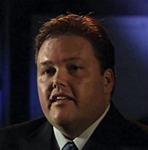 Chaffin Pullan
Chaffin Pullan first worked for WWASP at Cross Creek in 1991 and 1992. In 1996, he moved to Montana to open Spring Creek Lodge along with his twin brother Cameron Pullan and Robert Lichfield's brother-in-law, Dan Peart. Many allegations of abuse, as well as Social Services complaints and lawsuits have been leveled at Chaffin Pullan and his brother Cameron Pullan. The Pullan's served as owners and administrators of the SCL facility until 2009, when the school was closed. The Pullan's were also involved in Camas Ranch, an apparent attempt to remake a portion of the facility into an 18+ program, which failed. Currently, Chaffin serves as administrator of Horizon Academy in La Verkin Utah
Jason Finlinson first became involved with WWASP when he served as Director of Casa By The Sea. During his tenures at both Casa and Ivy Ridge, Jason was known for his harsh, strict, disciplinarian style. As Administrator of the boys side of CBS, Finlinson was responsible for running a brutal program that systematically abused, deprived and tormented children. He has been accused of rape of a teenage girl on and countless incidents of assault and battery. In 2001, he left CBS in order to move to New York and open the Academy at Ivy Ridge. Ivy Ridge was closed in 2009. Currently Finlinson works as a day staff at Horizon Academy in La Verkin Utah. He also worked for the RiverView Camp located on the same property, however reports indicate that RiverView was only open for a few months.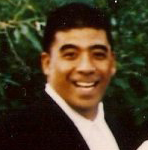 Brian Vaifanua
As owner, this man ran one of the most notorious WWASP programs, Paradise Cove in Samoa, a facility where children were subject to miserable conditions, denied proper food and medical care and systematically tortured, assaulted, neglected and broken.  Vaifanua started his career with WWASP at Cross Creek, La Verkin Utah, Then in 1994 he opened Paradise Cove. After Paradise Cove was shut down he moved back to Cross Creek and then went on to become director of Midwest Academy, in Keokuk Iowa. In 2012 Vaifanua was reported to the St. George school district superintendent with a long list of alleged human rights abuses commiteed by him and urging the Board to have Mr. Vaifanua banned from working with young children. Currently works as night staff at Horizon Academy in La Verkin Utah.
Survivor Testimony
Testimony of horizon Academy Survivor  Former students of Horizon Academy share their experience with Reddit
Redditor/ Horizon Academy Survivor – Raped, Bullied, Isolated and in Fear of Being Sent Back
Youth Foundation Success Academy – Concerned Parents
 Gallery