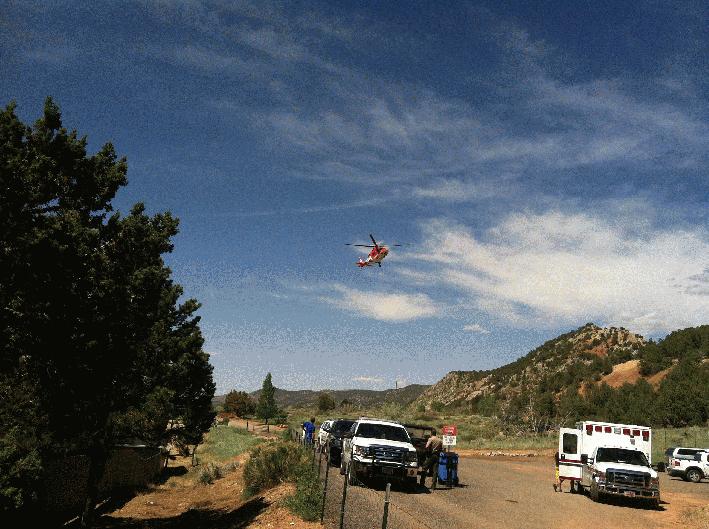 `
From KUTV News:
(KUTV) A teenage boy was on a day hike with his school when he fell 60 feet in a canyon.
A group of students from a troubled youth home in La Verkin, called Youth Foundations, were on a day hike in Kanarraville Falls when a 16-year-old boy tumbled 60 feet and hit a ledge.
According to staff members, it appears the boy suffered a broken ankle, scrapes and possibly broken ribs.
The staff tried to get him out, but decided to get help so they wouldn't further injure him.
The boy, from Las Vegas, is alert and talking.
A helicopter with a rescue hoist system is en route. Crews are still deciding the best way to reach the boy.
http://www.kutv.com/news/top-stories/stories/vid_4967.shtml
---
UPDATE FROM KUTV NEWS, BOY HAS BEEN SUCCESSFULLY RESCUED:
The boy, from Las Vegas, was alert and talking while he waited about four hours to be extracted from the canyon. Rescue crews were able to reach him on foot, but needed a helicopter with a rescue hoist system to pull him out. The helicopter came from Ogden.
The boy has been taken to Dixie Regional Medical Center in St. George.