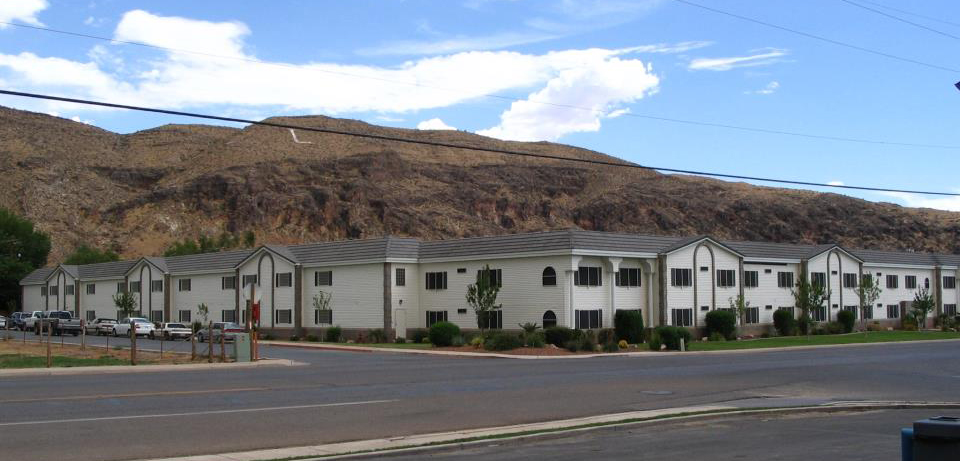 Youth Foundation Success Academy
Youth Foundation Success Academy or Youth Foundation Inc is the most recent reincarnation of the former Cross Creek Program and until 2011, the former Horizon Academy. Located on the former Cross Creek Center property, Youth Foundation Success Academy employs many former staff and owners of previously closed WWASP programs. From various sources of survivor testimony WWASP Survivors can conclude that Youth Foundations follows a very similar program model to its predecessors, and employs the same dangerous policies that have lead to abuse, medical neglect and mistreatment in previous years in WWASP affiliated programs. Many complaints regarding the lack of qualified staff, quality education, medical attention, and food quality have been reported, proving a pattern of negligence and incompetency. Furthermore, reports of unreasonable and violent restraints as well as an environment of intimidation and humiliation prove that the WWASP program model has not changed a bit. Youth Foundation Success Academy is not an academy, nor it is a "therapeutic" boarding school, and it certainly is NOT a legitimate treatment center. Rather, it is quite simply a behavior modification program designed to detain children indefinitely and subject them to unnecessarily harsh corporal punishment.
In programs like Youth Foundation, both parents and children alike are indoctrinated into a program designed to stimulate a change in behavior and family relationships. However, due to the conditions within the facility and its culture of bullying, intimidation, and manipulation, it is almost impossible for real change to take place. Rather, children are given a proverbial script to recite to their parents to make them think they have changed and that the program has "saved their life". This practice is quite common and is referred to within the student community as "the game". Many children will conform to the program in order to avoid the beatings and punishments they witness being dealt out to their peers. Upper levels will commit themselves to a culture of bullying the lower levels because they know that this is what the program demands of them in order to return home. WWASP boasts a success rate of 97%, a number not generated by any scientific means and seemingly pulled out of thin air. WWASP does not survey the whole of their patients, and they also do not take into account how many kids relapse after the program, how many have completely lost their relationships with their families and how many, after a year or more out of the program, truly feel they were mistreated. They certainly do not take into account how prevalent the diagnosis of PTSD is in survivors of the WWASP program.
Programs like Youth Foundation Success Academy are dangerous, ineffective at the very least and quite frankly, a scam. With owners and staff members who have such a long history of abuse allegations it is foolish to expect that much has or ever will change within the system originated by WWASP. To date, WWASP Survivors has received no sign of improvement nor willingness to change these patterns of abuse in the best interest of Youth Foundation Inc's clients and students. Instead, we have received denial of abuse allegations, excuses for heinous acts against children and attempts at legal intimidation in order to silence their victims. If Youth Foundation, and its owners/staff were really intent on helping families and their children, they would listen to the survivors who speak out and make efforts to change. So far, all it seems they are willing to do is change their names to hide from their reputation.
In October, 2013 Youth Foundation Success Academy officially closed it's doors. Sources indicate that the reasoning behind the closure was due to financial issues resulting from low enrollment and legal disputes between Youth Foundation Inc and the primary billing company for YFSA, Optimum Billing LLC.
Read more here: Youth Foundation Success Academy CLOSED
**If you are a parent looking into any program recommended by Youth Foundation Inc, please give careful consideration to all the information available on this website and the many others linked in our resources section. We highly advise against giving up 51% of your custody to a group of people who have been accused of child abuse, sexual abuse and malicious mistreatment. If your child is currently enrolled in this program PULL THEM OUT IMMEDIATELY! Your ability to see through this scam could very well save your child's life. We do not warn you of this lightly. Several children have died in these programs, and many more currently live with anxiety, depression, PTSD and other negative effects occurring as result of their experience in WWASP programs. Do not let this happen to your child. Avoid Youth Foundation Inc and any other program that employs the tell-tale policies of an abusive program. For more information please read "What is a WWASP Program?".
Staff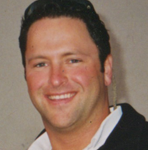 Jade Robinson
Jade Robinson started his career in behavior modification as a staff member of WWASP's Cross Creek Manor in Utah and later  Spring Creek Lodge in Montana, until he left to help start Casa By the Sea in Ensenada, Mexico. As Administrator of both the girls and boys side of  Casa By the Sea, Robinson was in charge during the time period of several reported cases of  abuse and maltreatment of the students of CBS including violent restraints, rape and other forms of sexual abuse, refusing proper medical care and denying access to school by forcing kids to endure 8 hour stretches of detention for days, weeks, and even months in a row.  Jade was part of a staff team directly responsible for transferring kids from CBS to High Impact, a brutal boot camp co-owned by Dace Goulding. Around 2003 he attempted to open a program called Bell Academy in California which was swiftly shut down due to licensing issues. Casa by the Sea was shut down in 2004 citing issues with operating an illegitimate pharmacy. Robinson is the current owner and director of Horizon Academy, which was originally opened in the Amargosa Valley Nevada however is now re-opened on the Cross Creek Manor/ Cross Creek Center property, in La Verkin Utah (Owned by WWASP head, Robert Lichfield). In 2012 Horizon and Cross Creek merged and was renamed Youth Foundation Success Academy. Jade Robinson resigned from Youth Foundation shortly before it was closed in October of 2013.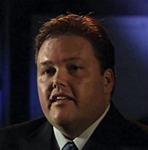 Chaffin Pullan
Chaffin Pullan first worked for WWASP at Cross Creek in 1991 and 1992. In 1996, he moved to Montana to open Spring Creek Lodge along with his twin brother Cameron Pullan and Robert Lichfield's brother-in-law, Dan Peart. Many allegations of abuse, as well as Social Services complaints and lawsuits have been leveled at Chaffin Pullan and his brother Cameron Pullan. The Pullan's served as owners and administrators of the SCL facility until 2009, when the school was closed. The Pullan's were also involved in Camas Ranch, an apparent attempt to remake a portion of the facility into an 18+ program, which failed. Currently, Chaffin serves as administrator of Horizon Academy in La Verkin Utah
Jason Finlinson first became involved with WWASP when he served as Director of Casa By The Sea. During his tenures at both Casa and Ivy Ridge, Jason was known for his harsh, strict, disciplinarian style. As Administrator of the boys side of CBS, Finlinson was responsible for running a brutal program that systematically abused, deprived and tormented children. He has been accused of rape of a teenage girl on and countless incidents of assault and battery. In 2001, he left CBS in order to move to New York and open the Academy at Ivy Ridge. Ivy Ridge was closed in 2009. Currently Finlinson works as a day staff at Horizon Academy in La Verkin Utah. He also worked for the RiverView Camp located on the same property, however reports indicate that RiverView was only open for a few months.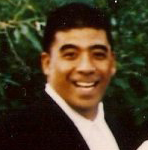 Brian Vaifanua
As owner, this man ran one of the most notorious WWASP programs, Paradise Cove in Samoa, a facility where children were subject to miserable conditions, denied proper food and medical care and systematically tortured, assaulted, neglected and broken.  Vaifanua started his career with WWASP at Cross Creek, La Verkin Utah, Then in 1994 he opened Paradise Cove. After Paradise Cove was shut down he moved back to Cross Creek and then went on to become director of Midwest Academy, in Keokuk Iowa. In 2012 Vaifanua was reported to the St. George school district superintendent with a long list of alleged human rights abuses commiteed by him and urging the Board to have Mr. Vaifanua banned from working with young children. Currently works as night staff at Horizon Academy in La Verkin Utah.
Survivor Testimony
New York Times: Students Recall Special Schools Run Like Prisons
Testimony of horizon Academy Survivor  Former students of Horizon Academy share their experience with Reddit
Redditor/ Horizon Academy Survivor – Raped, Bullied, Isolated and in Fear of Being Sent Back
Youth Foundation Success Academy – Concerned Parents