These are the owners, directors, staff and employees of the World Wide Association of Specialty Programs (and Schools) also known as Teen Revitalization, and marketed by TeenHelp LLC. On every count of abuse against the students in their care, each one of these people should be held accountable for the crimes they have committed and facilitated on a grand scale.
Jump to: Ken Kay
Robert Lichfield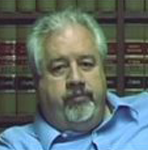 Owner of WWASP, and most WWASP program facilities. Owner of Cross Creek Programs (Cross Creek Manor/ Cross Creek Center) and Owner of Teen Help, the marketing arm of WWASP. Lichfield has no background in Child Psychology, his former job being a staff member at Provo Canyon Boys school which was shut down due to abuse, neglect and mistreatment of children. He then went on to start his own program, which with the help of former LifeSpring cultist David Gilcrease, and his marketing seminars Resource Realizations, WWASP quickly spanned into an umbrella corporation of specialty programs with programs located all over the world including countries such as Mexico, Costa Rica and Jamaica. To date more than 17 WWASP Schools have been shut down citing investigations into allegations of child abuse and medical neglect.

Ken Kay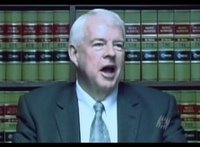 President and the public voice of WWASP, started as a night staff at Brightway Adolescent Hospital, in St. George Utah. He served as Director of Brightway until it was shut down in 1998. Kay currently serves as superintendent of Browning Distance Learning Academy, a homeschooling curriculum company owned by Robert Litchfield. He eventually quit, but rejoined WWASP as Vice-President in March 2000. Before he rejoined, though, he made this statement:
"These people are basically a bunch of untrained people who work for this organization. So they don't have credentials of any kind. We could be leading these kids to long-term problems that we don't have a clue about because we're not going about it in the proper way. How in the hell can you call yourself a behavior modification program — and that's one of the ways it's marketed — when nobody has the expertise to determine: Is this good, is this bad?"
Kay also said in August 2004 during his testimony in the WWASP vs. PURE case, that in his opinion, sexual activity between staff members and students is "not necessarily" abuse.
Jay Kay
Jay Kay got his start in WWASP working for his father as a security guard at Brightway Adolescent Hospital. Before WWASP he ran a gas station convenience store after dropping out of college. Jay Kay was eventually given the job as Director at Tranquility Bay, where he served until the facility closed in January 2009. He has admitted to pepper spraying students repeatedly.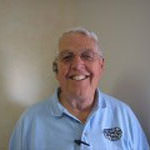 Karr Farnsworth
Karr Farnsworth have served many roles for WWASP in the many years he has been involved in WWASP.  Farnsworth met Litchfield when both worked at Provo Canyon Schools. He served as WWASP president until 1998, when he was replaced by Ken Kay. He apparently served as a Trustee for the company. Then, in 1999, he took an ownership interest in the Cross Creek Programs, where he still serves as Administrator.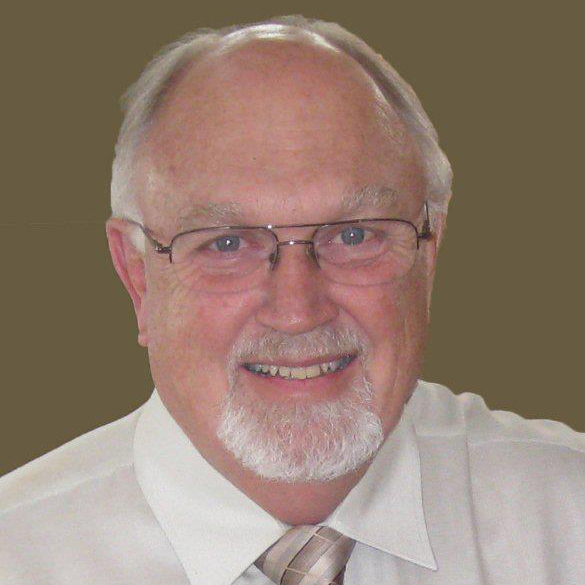 Ron Garrott
Serving as Administrator, directly under Ken Kay, Ron Garrott was the face of cruelty in Cross Creek Manor/ Center. He oversaw and participated in the torture and deliberate emotional distress of all of the students at CCM/CCC. He ordered their restraints, food and sleep deprivation and bragged about keeping students in isolation for more than 6 months at a time. Ron took great pride in creating and administering his own cruel and sadistic punishments such as putting students on "Staff-Buddy" complete social isolation and silence for months at a time, "BFO Tapes" a system of endless mind-numbing hours (aprox. 5+ days) sitting in structure and brutal attack therapy sessions that he appropriately named after himself. Ron's personal perversion of therapy often included inappropriate sexual conversations and telling girls who were rape victims that they need to take responsibility for what happened to them as well as forcing victims of child abuse to admit they deserved the abuse they suffered. He took it upon himself to personally harass each new student in what he called "Ron-Meetings" where he would mock them and scream in their faces until they "broke down" and burst into tears. Ron Garrot was fired from Cross Creek in 2008 and now works in Real Estate.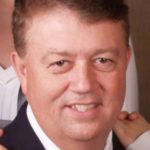 Narvin Lichfield
Narvin has had a long and checkered history with WWASP.  The brother of Robert Litchfield, Narvin appears to have gotten his start with WWASP in 1998 when he opened Carolina Springs Academy, functioning as both owner and Administrator.  He then went on to open, concurrently with CSA, The Academy at Dundee Ranch in Costa Rica in (year) . In 2003, Dundee Ranch was shut down by Costa Rican Child welfare authorities due to allegations that children were being held against their will (illegal in Costa Rica) and were being abused. Officials also found 100 of 193 students did not have the required immigration papers. Litchfield was arrested  and charged with abuse and violations of international law. He was then ordered by the state of South Carolina to stay away from CSA until the case resolved, which wasn't completed until 2007. But Narvin kept busy, re-opening Dundee Ranch under the new name Pillars of Hope (or "Pilares de Esparanza".) POH was billed as facility for 18-22 year-olds, but there are mulitple reports of children under 18 being held there.  In 2010, CSA was closed. Narvin vowed to reopen, but backed off that claim when he was arrested by authorities in South Carolina in 2011 after he was pulled over and determined to have been driving on a suspended license and without insurance. He was also served with 3 summonses regarding bad checks written on CSA's closed checking account totalling about $2,000. Narvin was also named as a defendant in two other lawsuits, namely Lexington Insurance Company vs. Carolina Springs et al., a personal injury suit, and the Turley class action suit.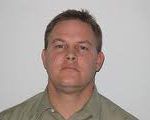 Randall Hinton
Randall Hinton was something of a jack-of-all-trades for WWASP. He first staed working for WWASP as a tech at Brightway in 1992. After two years at Brightway he moved to the Cross Creek in 1995, working there for one year. He then served as Assitant Director for Spring Creek in 1996, then took a job in the same role for Tranquility Bayi 1997. After Tranquility Bay, in 1998 he again served as Assistant Director, this time for Carolina Springs, working under Narvin Litchfield. In 2001 Litchfield gave him the job as Director at Academy at Dundee Ranch. Hinton also appears to have spent 3 years working for Teen Help, the marketing arm of WWASP.  In 2002, Hinton left WWASP to work in another school, but came back in 2006 in order to serve as Director of Royal Peak/Royal Gorge Academy in Colorado.  Ginton was arrested on chrages of child abuse by authorities in 2007 and the school was shut down in 2008. Hinton was convicted in 2007 of one count each of third-degree assault and false imprisonment. He served 25 days in jail and one year of probation. Hinton appears to have left WWASP.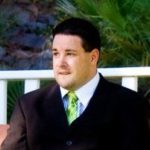 Robert Walter Litchfield
Robert Walter Litchfield is Robert Browning Litchfield's son. Daddy gave him a plum job in 2010 as the owner and Administrator of the Teen Mentor facility in Costa Rica.  Teen Mentor was shut down in March 2011 by Costa Rican authorities after they recieved numerous complaints from children and parents regarding abuse at the school.  Officials who visited the facility said that "physical, psychological and verbal mistreatment" were "apparent."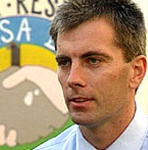 Dace Goulding
Owner of Casa By The Sea and co-owner of High Impact. First worked for Paradise Cove in Samoa. After CBS was closed in 2004 Goulding along with an old High School buddy Rich Darrington, opened another program called Darrington Academy in Blue Ridge Georgia. Darrington Academy was closed and criminal charges were pressed against Rich Darrington, for assault and battery of a minor. At some point he was working in a public school, but currently Goulding reports to be coaching Little League in St. George Utah.
Jason Finlinson first became involved with WWASP when he served as Director of Casa By The Sea. During his tenures at both Casa and Ivy Ridge, Jason was known for his harsh, strict, disciplinarian style. As Administrator of the boys side of CBS, Finlinson was responsible for running a brutal program that systematically abused, deprived and tormented children. He has been accused of rape of a teenage girl on and countless incidents of assault and battery. In 2001, he left CBS in order to move to New York and open the Academy at Ivy Ridge. Ivy Ridge was closed in 2009.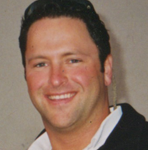 (Darwin) Jade Robinson
Jade Robinson started his career in behavior modification as a staff member of WWASP's Cross Creek Manor in Utah. and later Spring Creek Lodge in Montana  He also worked for a time at the notorious Tranquility Bay in Jamaica until he left to help start Casa By the Sea in Ensenada, Mexico. As Administrator of both the girls and boys side of  Casa By the Sea, Robinson was in charge during the time period of several reported cases of  abuse and maltreatment of the students of CBS including violent restraints, rape and other forms of sexual abuse. He ran a system that regularly refused proper medical care and denyed students access to school by forcing them to endure 8 hour stretches of detention for days, weeks, and even months in a row.  Jade Robinson was part of a staff team directly responsible for transferring kids from CBS to High Impact, a brutal boot camp co-owned by Dace Goulding. Around 2003 he attempted to open a program called Bell Academy in California which was swiftly shut down due to licensing issues. Casa by the Sea was also shut down in 2004 citing issues with CBS operating an illegitimate pharmacy. Robinson is the current owner and director of Horizon Academy, which was originally opened in the Amargosa Valley Nevada however is now re-opened on the Cross Creek Manor/ Cross Creek Center property, in La Verkin Utah (Owned by WWASP head, Robert Lichfield) and currently renamed Youth Foundation Inc./ Youth Foundation Success Academy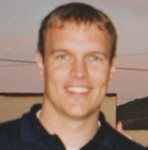 Luke Hallows
As Administrator at Casa by the Sea, Hallows has been reported to have participated in, ordered, endorsed, excused and covered up multiple incidents of abuse. Usually pitting upper levels against lower levels, he not only encouraged the violent ways of the program but he was also responsible for the abuse placed upon the whole facility in enacting "code red", forcing all students to sit in stress positions, walk in circles and remain on complete code silence for weeks at a time. He is also responsible for overseeing a facility in violation of many health codes and maintaining a lack of ethical standards of care for the students of CBS. He currently lives in Sahaurita, Arizona and works at a Arivaca Boys Ranch , an equine program for teen boys.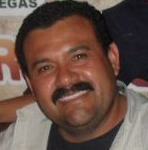 Miguel Rodriguez
Co-Owner and Director of High Impact. Originally worked at Casa by The Sea with his wife, Allie Hernandez. This man is a pedophile and a very violent individual, He is also the mastermind behind the infamous dog cages and the man who would sit on top of kids as they were being restrained in painful arm/ leg locks and stress positions. He has been accused of several major crimes against children at High Impact including assault, rape and attempted murder. Conditions at High Impact were said to be "deplorable" by the Mexican and American authorities that raided and shut down the compound in 2002. Survivors describe High Impact as a boot camp incorporating a  multitude of unreasonable restrictions, excessive exercise and a constant barrage of verbal, and physical attacks. After the closing both Miguel and his wife Ali Hernandez were invited to come back to work for Casa By the Sea, where Miguel was responsible for more assaults on students and Ali assisted in the admissions department. Miguel Rodriguez and Ali Hernandez currently live in Ensenada Mexico.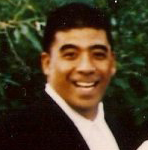 Brian Vaifanua
As owner, this man ran one of the most notorious WWASP programs, Paradise Cove in Samoa, a facility where children were subject to miserable conditions, denied proper food and medical care and systematically tortured, assaulted, neglected and broken.  Vaifanua started his career with WWASP at Cross Creek, La Verkin Utah, Then in 1994 he opened Paradise Cove. After Paradise Cove was shut down he moved back to Cross Creek and then went on to become director of Midwest Academy, in Keokuk Iowa. In 2012 Vaifanua was reported to the St. George school district superintendent with a long list of alleged human rights abuses commiteed by him and urging the Board to have Mr. Vaifanua banned from working with young children.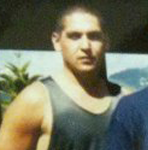 Dwayne Lee
Dwayne Lee was the Director of Paradise Cove until the facility closed in 2002. He apparently got the job due to his relation to Brian Vaifanua, namely, brother-in-law. After Paradice Cove closed, Dwayne went on to work for an arm of Teen Help called Parent Resources Hotline, where he served as Admissions Coordinator for High Impact. His current whereabouts and employment are unknown, although his wife Tala Lee (Vaifanua) works as a reporter for Fox in Salt Lake City, Utah using her maiden name.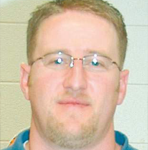 Richard Darrington
Richard Darrington partnered with Dace Goulding, an old school buddy, to open Darrington Academy in 2004, the same year Casa By The Sea closed. In May 2009 and charged with battery on two students at the school. When Darrington Academy closed, he moved to Lake Tahoe, Nevada, and got a job as the dean at a private school. His license to teach was subsequently suspended by the state of Nevada in relation to his pending charges in Georgia.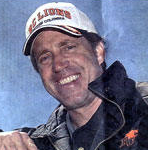 Dave Arslanian
Dave Arslanian is co-owner and formerly served as Admissions Director of Eagle Ranch Academy in St. George, Utah. Before opening that program he served as a football coach for several college and professional teams, including Weber State and Utah State..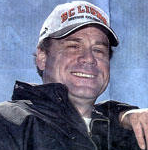 Paul Arslanian
Paul Arslanian is co-owner of Eagle Ranch Academy in St. George, Utah, which he founded with his brother Dave. Paul serves as Executive Director for Eagle Ranch Academy. Before founding Eagle Ranch in 2005, Paul, like his brother Dave,  served as a college and professional football coach.
Cameron Pullan
Cameron Pullan first worked for WWASP at Cross Creek in 1991 and 1992. He next appears in the WWASP saga in 1996, when he bought and opened Spring Creek Academy along with his brother Chaffin and Dan Peart. Pullan served as owner and administrator of the facility until 2009, when he closed the school and sold the property. Pullan was also invloved in Camas Ranch, an apparent attempt to remake a portion of the facility into an 18+ program, which also failed.
Dan Peart
Dan Peart is Robert Browning Litchfield's brother-in-law. He seems have first gotten involved in WWASP in 1996, when he opened Spring Creek Lodge with the Pullan brothers, serving as Vice President. He then went on to be the owner of Majestic Ranch, now operating as Old West Academy, where children as young as 7, and perhaps younger, were detained, abused, and used as forced labor.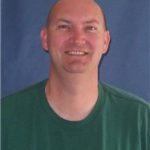 Wayne Winder
Wayne Winder became Director of Majestic Ranch in 2001. In 2002, he was arrested and charged with sexually assaulting one girl, assaulting one boy, and threatening to kill another. He was also charged with showing a boy pornography and three misdemeanor counts of child abuse. Remember, Majestic Ranch treated children from 7 to 14., so all victims were under 15 for sure and possibly quite younger. Winder was ordered to not be alone with children in the school while he was facing charges, and the school was ordered to have two staff members present at all times with children. He resigned as Director in 2002 while serving a one year, probation-like pre-trial diversion. He served as Admissions Director until at least 2011. He currently lives in Evanston, Wyoming, but that is only a short drive to Randolph, so he may still be currently involved with the school, now known as Old West Academy. -Tony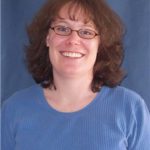 Tammy Johnson
Tammy Johnson took over as Director of Majestic Ranch in July 2002, which was when Wayne Winder was arrested. She has served in this capacity ever since. (source: Official Majestic Ranch website -url withheld-)
This list is in no way complete. If you know of someone who needs to be added, please email admin@wwaspsurvivors.com and we will address the situation.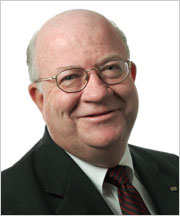 J. Ralph Atkin
J. Ralph Atkin is the owner of Skywest Airlines, Eurosky Airlines, and Jet Aquisitions Group. He is also a trustee of WWASP. He has an office in St. George, Utah, and is a Mormon. In 1998, he became majority owner of Morava Academy, which was shut down later that year. He also appears to be WWASP's main legal counsel, serving as registered agent for many WWASP entities. In fact, in legal corporate documents and filings his name and address is second only to WWASP and their address in appearances. In order to shield WWASP, he relys on tactics such as shell companies, misspellings of names and addresses, and name changes. (sources: CAICA www.caica.org, Antiwwasp www.antiwwasp.us)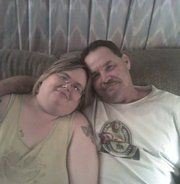 Steve & Glenda Roach
Steve and Glenda Roach are from St. George, Utah, where they both worked as police officers. They got their start in the TTI owning an all-girl's program called Sunrise Beach in Cancun, Mexico. It is unclear whether that facility was a WWASP program. It was closed in 1996 by Mexican authorities and the Roaches were arrested on charges of illegally detaining children and depriving them of their rights, and running an unlicensed and unsainitary facility. In 1998, they opened Morava Academy near Brce, Czech Republic with J. Ralph Atkin, with Glenda functioning as Director and Steve as Security Director. Morava Academy was raided by Czech police and shut dow after allegations of child abuse and illegelly detaining minors. The Roaches were arrested and charged, but escaped the country and have never faced trial. ISAC reports the couple is living in the Bahamas under assumed names, but they have a facebook page under their real names, although it does not give a location