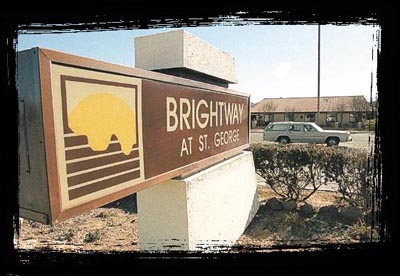 Brightway Adolescent Hospital
Brightway Adolescent Hospital, now closed, was a short-term, co-ed WWASP facility located in St. George, Utah. It functioned as  an intake and processing center for children bound for all WWASP schools. Ken Kay, President of WWASP, functioned as Director of Brightway. His son, later Director of Tranquility Bay, first worked as a security guard at the facility. Brightway was closed in March, 1998. Allegedly, the facility was presenting itself to parents as an independent evaluation center. However, an investgation found that every single student was recommended to a program, and every program recommended was a WWASP facility. The facility's main purpose was as a detox for incoming students, and to begin to introduce them to WWASP rules and level sytems, as well as begin to break them down, making the job of integrating and breaking down new students easier at their destination programs. Students were often heavily medicated at Brightway, and rules including not looking out windows, receiving permission to cross through any doorway, not crossing one's legs or feet, and not speaking without permission. To WWASPSurvivor's knowledge, this was the first WWASP program to be shut down. This facility was also featured in the film "Self-Medicated."
Eagle Ranch Academy was eventually opened in the same campus Brightway once occupied.
Staff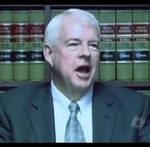 Ken Kay
President and the public voice of WWASP, started as a night staff at Brightway Adolescent Hospital, in St. George Utah. He served as Director of Brightway until it was shut down in 1998. Kay currently serves as superintendent of Browning Distance Learning Academy, a homeschooling curriculum company owned by Robert Litchfield. He eventually quit WWASP, but rejoined as Vice-President in March 2000.
Before he rejoined, he made this statement:
"These people are basically a bunch of untrained people who work for this organization. So they don't have credentials of any kind. We could be leading these kids to long-term problems that we don't have a clue about because we're not going about it in the proper way. How in the hell can you call yourself a behavior modification program — and that's one of the ways it's marketed — when nobody has the expertise to determine: Is this good, is this bad?"
Kay also said in August 2004 during his testimony in the WWASP vs. PURE case, that in his opinion, sexual activity between staff members and students is "not necessarily" abuse.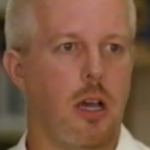 Jay Kay
Jay Kay got his start in WWASP working for his father as a security guard at Brightway Adolescent Hospital. Before WWASP he ran a gas station convenience store after dropping out of college. Jay Kay was eventually given the job as Director at Tranquility Bay, where he served until the facility closed in January 2009. He has admitted to pepper spraying students repeatedly.
Survivor Testimony
Brightway: The Wrongway for Youth
Gallery