[singlepic id=102 w=320 h=240 float=center]
Darrington Academy
Darrington Academy in Blue Ridge Georgia was opened by Dace Goulding and Richard Darrington in 2004, the same year Casa By The Sea was raided and shut down. Darrington's history is checkered with accounts of illegal workers, escapes, odd "fear factor" games where children were challenged to eat repulsive/ spoiled food, and investigations by the authorities. Due to reports of Darringtons affiliation with WWASP via verious sources on the internet, Rich Darrington asked Dace Goulding to become a silent partner in Darrington Academy and sent out a rebuttal to parents to attempt to dissuade their concerns. Many accounts of abuse and maltreatment by survivors lead to an investigation by the Fannin County Police Department. In 2009, the facility was closed and Rich Darrington was arrested for assault and battery on 2 students in his care.
According to the Blue Ridge News Observer, Darrington was arrested in May by Fannin County sheriff's investigators for allegedly slamming a 17-year-old student on the floor, causing a tooth to fall out, and pushing a 16-year-old juvenile into a wall. Darrington paid $6,000 bail and was released from jail. He relocated to Nevada, though the charges are still pending.
Staff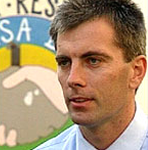 Dace Goulding
Owner of Casa By The Sea and co-owner of High Impact. First worked for Paradise Cove in Samoa. After CBS was closed in 2004 Goulding along with an old High School buddy Rich Darrington, opened another program called Darrington Academy in Blue Ridge Georgia. Darrington Academy was closed and criminal charges were pressed against Rich Darrington, for assault and battery of a minor. At some point he was working in a public school, but currently Goulding reports to be coaching Little League "Back in St. George", which is only about 20 miles away from the Cross Creek Property in La Verkin.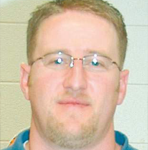 Richard Darrington
Richard Darrington partnered with Dace Goulding, an old school buddy, to open Darrington Academy in 2004, the same year Casa By The Sea closed. In May 2009 and charged with battery on two students at the school. When Darrington Academy closed, he moved to Lake Tahoe, Nevada, and got a job as the dean at a private school. His license to teach was subsequently suspended by the state of Nevada in relation to his pending charges in Georgia.
Survivor Testimony
Testimony from Surveys:
Survivor Testimony – Zachary Bland
Survivor Testimony – Laetitia Ray Moreno
Survivor Testimony – Anonymous
Survivor Testimony – Courtney Hall
Gallery
[nggallery id=9]