Paradise Cove
Paradise Cove was an all-male facility opened in the early 90's in the island nation of Western Samoa. It operated up to 5 campuses (Le Tiara, Sinalele Beach, Faga Beach, Fagatele Beach, and Vavau Beach.) At peak the facility housed up to 450 boys. The facility has been reported to have closed in 1998 by the U.S. State Department, but this is untrue. The truth is the State Department merely investigated the facility and issued a statement advising parents not to send thier children there; the Sate Department has no power to regulate or close overseas schools. This author was held there until 08/04/1999, and has personal knowledge the facility operated at least into 2000. Eventually Paradise Cove was closed by the Samaon government, which cited child abuse including a pronounced number of hospitalized food poisoning cases from the school, which is what prompted the investigation. All remaining children were sent to other WWASP facilities. Paradise Cove was famous amongst WWASP schools for the extremely primitive conditions and the harshness and brutality of the school. Paradise Cove was owned by Brian Vaifanua (pictured below) and directed by Duane Lee, Vaifanua's brother-in-law. Dace Goulding, owner of Casa By The Sea, High Impact, and Darrington Academy, originally served as Educational Director for Paradise Cove.
Staff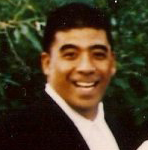 Brian Vaifanua
As owner and director, this man ran one of the most notorious WWASP programs, Paradise Cove in Samoa. Where children were subject to miserable conditions, denied proper food and medical care and systematically tortured, assaulted and sexually abused.  Vaifanua started his career with WWASP at Cross Creek, La Verkin Utah, Then in 1994 he opened Paradise Cove. After Paradise Cove was shut down he moved back to Cross Creek and then went on to become director of Midwest Academy, in Keokuk Illinois. In 2009 Vaifanua was reported to the St. George school district superintendent with a long list of human rights abuses urging to have Mr. Vaifanua banned from working with young children.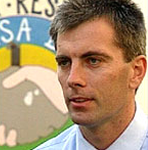 Dace Goulding
First worked for Paradise Cove in Samoa, then went on to become the owner of Casa By The Sea and co-owner of High Impact. After CBS was closed in 2004 Goulding along with an old High School buddy Rich Darrington, opened another program called Darrington Academy in Blue Ridge Georgia. Darrington Academy was closed and criminal charges were pressed against Rich Darrington, for assault and battery of a minor. At some point he was working in a public school, but currently Goulding reports to be coaching Little League "Back in St. George", which is only about 20 miles away from the Cross Creek Property in La Verkin.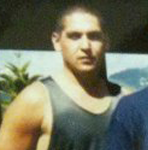 Duane Lee
Dwayne Lee was the Director of Paradise Cove until the facility closed in 2002. He apparently got the job due to his relation to Brian Vaifanua, namely, brother-in-law. After Paradice Cove closed, Dwayne went on to work for an arm of Teen Help called Parent Resources Hotline, where he served as Admissions Coordinator for High Impact. His current whereabouts and employment are unknown, although his wife Tala Lee (Vaifanua) works as a reporter for Fox in Salt Lake City, Utah using her maiden name..
Survivor Testimony
Trouble in Paradise – By Bill Boyles
Read Bill Boyles' blog about life in Paradise Cove, "Notes From Tha Cove", here.
 Gallery
[nggallery id=4]